Firstly, I'd like to apologise for the updates on this blog, things have been rather hectic as of late. So I thought I'd take this time to do a general update on the creative geeky world of Lady Noctis. You better all be prepared, this is going to be a long blog post.
I have noticed I haven't updated this blog since March, so I certainly do have a fair amount to update you all on, so I guess it makes sense to show you all what I have been up to the last few months. So I shall try and fill in as much art, modelling and geekery as physcally possibly into this.
Since my last W.I.P which was shown in my last blogpost, I have been working on a few new pieces. This is my most recently completed artwork titled "Scorned"
This idea has been stuck in my head for quite some time, I have so many little bits of paper with this illustration on, I think it's because I am not quite 100% happy with how it has turned out. As you can see from the samples below initially she was going to be earthy colours.
As mentioned I am still not 100 % pleased with this piece, and it only took me until yesterday to work out why, I need this piece to be huge! Compared to my usual A5-A4 work, so I have decided I am taking this piece to a 48"x20" canvas. I currently do not have a decent photograph to show you this current W.I.P due to the fact I work in a very small studio space. I shall do my best to get one soon, as I do love to share the process of a piece coming together. So keep a look out here for an update.

I have not been doing as much modelling as of late, the reason being for this is because roughly 9 months ago I decided a much needed break was on the cards. So I only shoot once in a blue moon now, though if anyone is interested in collaborating may it be paid or TF please feel free to drop me a message.

I spend most of my time in my everday life job now, which is lovely. I work with a lovely bunch of people for a nice Bookstore, which always has some form of nerdy items that come in and make my day. I am infact sporting on of the Spiderman Window Decals that our shop had a surplus of. So when I am not working I am using my freetime to work on commission pieces and my own personal art work. I am currently working on the piece previously mentioned, and a few logo designs and some tattoo pieces. One is a Trollkin, that's doing my nut in at the moment due to not finding any decent reference images; my books only have a small thumbnail of the guy. So if any of my followers have a decent reference image, or have the model itself I'd be more appreciative if you could send a photograph/link of it my way. Logo wise I am working on a rather exciting logo for one of my dearest friends.


I'm going to do a rather massive entry on this wonderful lady now, as I had the pleasure of being a test customer for her. We are doing a trade for trade with regards to doing logo work (yes that's right folks, I am more than happy to do this), so Nikki needed to test out international shipping with her treats to see whether she could open up her market audience even further, and what an amazing success it was. I had a huge parcel of goodies arrive at my door the other day; and oh how yummy they were!
So here is what I received:
As you can see I had an incredible selection of Star Wars themed treats! I had three
Darth Vader Chocolates
, a
Han Solo in Carbonite Chocolate Truffle Bar
and
Millennium Falcon Truffles
. I had to debate with myself for ages to eat the last one due to the fact it looked incredible, but after much debating I lost the battle with the Millennium Falcon and it met it's fate in my belly. My word it was incredible, infact everything Nikki sent me was delicious! I cannot wait til my next payday as I am going to make myself a nice big order of these StarWars themed treats. In addition to those I shall also be making an order of the cookies that Nikki sent to me too.
I had never tried anything like these before in my life!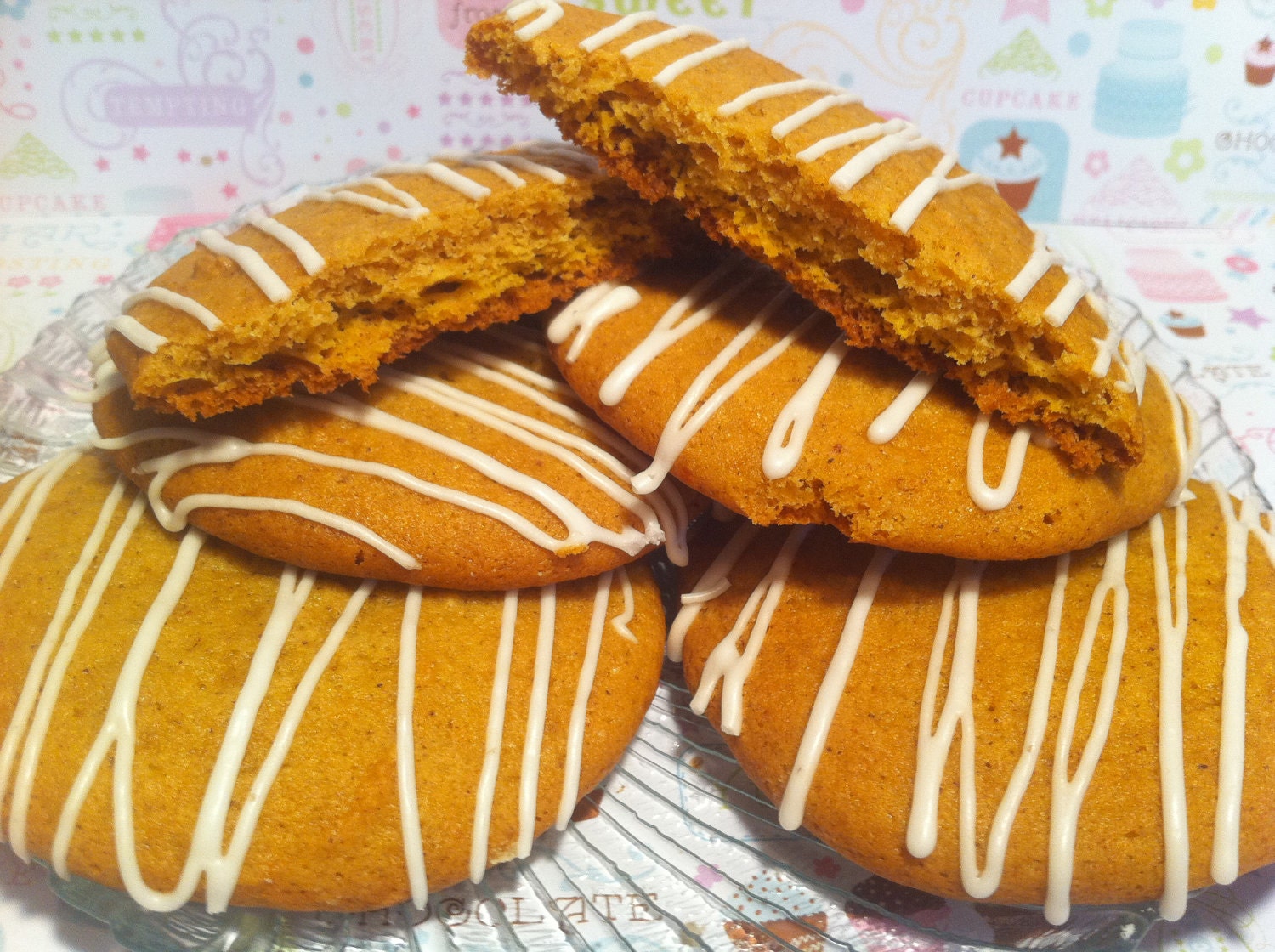 My word they were incredibly yummy, when I do my order of Star Wars Treats, I shall be also doing an extra order of these; and possibly a few other things I have seen on Nikki's site. So I highly recommend purchasing anything from her and making the most of the international shipping that she has not made available on her store. Her attention to detail in the packaging of these products is incredible. The cookies came in a beautiful polka-dot box with a green ribbon and all the Starwars treats were individually wrapped, such attention to details!

In addition to all of this Nikki kindly added some extra things in the package for me, as there was a batman item I really wanted but was only available in the states; so she kindly helped me get it to the UK. She also added a few little batman extras, which can be seen in the picture of all the goodies.
So you can imagine I was a very happy bunny the other day! I also did a video review of the international shipping and her goodies, so I am just in the process of editing it to then send off to Miss Nikki to post for all to see.. which might make way for the start of Vlogs coming from me...
Where to find Nikki's Treats!
So that's been my excitement the past few days, as you can guess I am still raving over Nikki's stuff hence the huge section in my blog about her. She deserves more recognition for what she does. She's self-taught which is incredible, So please wherever you are in the world go and take some time to check her stuff out and order yourself some nice treats... go on, you deserve it.
As mentioned earlier on in my blog I have taken a bit of a break from modelling, though this break hasn't actually stopped me from shooting, and I recently had the pleasure of working with on of the creatives on my list of people I want to work with! So here is what myself and the incredible
Charis Talbot Photography
and
Jess MakeUpArtist Thurgur
got up to earlier in June!
So what else is happening in the near future, well I am currently in talks with a few creatives about some rather creative collaborations. Working on some new painting, and looking into a few little projects I have in mind at the moment... you'll find out soon enough. In addition to all this, I shall be going up to Manchester next month to go and see TDKR in IMAX and shall be cosplaying it up as the MCM Expo in Manchester; where I shall be latexing it up in some Hellcat Latex as R2-D2! So if any of you are going keep a look out for me, and why not come over and say hello :)
Hope this has been a reasonably informative and enjoyable update for you all.
~Noctis